---
ASUS Eee Pad Transformer Review in a Nutshell
Posted: 03 May 2011 11:10 AM PDT
True to form, our good pal Chris Davies has the ASUS Eee Pad Transformer up and running as fast as a bunny, reviewing the heck out of it for you and me so that we might know if it's really worth the $400 we'll be paying for it! This device also has the code TF101 attached to it for further IDing and is, in short, a 10.1-inch Android 3.0 Honeycomb tablet with a rather fashionable keyboard dock attachment that essentially allows you to work with the device as a tablet or a laptop. Will it power past the competition?
Before we continue, let me let you know that the full review of this device can be found over on our sister site SlashGear. The following is a nutshelled version of that review, so choose as you must!
Hardware
What you've got here is a 271 x 171 x 12.98 mm and 680g tablet, making it both bigger than the XOOM and bigger than the iPad 2. The back plastic panel is "reasonably flex-free" and easy to get a grip on. The display is a 10.1-inch 1280 x 800 capacitive touchscreen supports 10-finger multitouch, and yes, this tablet is faced with Gorilla Glass. Everyone's favorite! The display panel is an IPS LCD, aka doesn't look like much in direct sunlight but looks fabulous in the shade.
ASUS Eee Pad Transformer Hands-On
There's a power/lock button on the upper left hand side next to the volume dongle, ports around the remaining edges include a 3.5mm headphone port, microSD slot, mini HDMI 1.3a, and proprietary docking connector (with which you can use the keyboard.) You may also used the docking connector to hook up to the included AC adapter and USB cable. Helpful!
Inside the device you'll find the fatness: NVIDIA Tegra 2 dual-core processor, 1GB of memory and either 16GB or 32GB of SSD storage. You'll be getting WiFI b/g/n (2.4GHz only) and Bluetooth 2.1+EDR for connectedness, GPS, digital compass, gyroscope, and g-sensor. Stereo speakers sit on either side of the landscape-sitting tablet near the bottom – Davies notes that they're relatively quiet – uh oh! There's also a mic and a couple of cameras up near the top on either side.
The device is mostly plastic but feels solid. Like all tablets, we really encourage you to go out to a store and get a feel for the device yourself as a tablet is the sort of thing you've really got to get the hang of before you commit to. The Transformer is no exception, especially with the keyboard dock sitting on the bottom. Could be bad for you, could be excellent!
Software
This is a Honeycomb tablet that's essentially right on par with the Motorola XOOM and the Acer Iconia Tab A500. Have a peek at these benchmarks and see, just based on them, if you agree:
1927 in Quadrant Standard
2138 in Quadrant Advanced
42.233 MFLOPS in Linpack Pro
1888.3ms (lower is better) Sunspider test with stock browser
3512 in Smartbench 2011
From there, you've got to note the following things: Qik crashed every time Davies opened it, there are several apps that only work in portrait mode (this is true of the same apps on other Android tablets, of course,) making it difficult to manage while using the keyboard dock, and the now-infamous water-level live wallpaper (showing the battery level by amount of fluid) appears to be working great.
ASUS' File Manager is working great with the USB 2.0 ports on the Keyboard Dock, allowing you to very easily use a USB dongle to move files from your larger computer or from a separate device with no effort at all – physical and fun, yes?
Camera and Multimedia
What you're dealing with here is a 5 megapixel camera on the back and a 1.2 megapixel camera on the front. You're going to be using that front camera for video chat more than likely exclusively, while the back camera, simple because it's on a giant tablet and isn't the most impressive in the world, you'll want to supplement with whatever smartphone or separate camera you've got on hand. This camera you'll probably only want to be using for sending fun shots to Facebook – or whatever else it is you do with such generally ok shots. There's no flash on the back, dark shots are basically not worth documenting, close-ups and far-offs with a healthy dose of light fair the best. Video, Davies notes, looks alright played from the tablet and uploaded to YouTube, but have some trouble playing on whatever other device he's got handy. Strange trouble, but notable.
ASUS Edd Pad Transformer Back-Facing Camera Photo at 5 megapixels
ASUS Edd Pad Transformer Back-Facing Camera Video at 720p
Keyboard Dock
Take a peek at the separate post "ASUS Eee Pad Transformer Keyboard Dock Review in a Nutshell" for more information on this oddity.
Battery
Davies found medium to high usage resulted in between 6.5 and 9 hours of on-time, and that's without the keyboard attachment. With the keyboard (an accessory that adds battery time,) he say and extra 6-7 hours. Standby time was less impressive than the iPad, says Davies, and we must surmise that this also means it's less impressive than the XOOM, the Motorola tablet lasting several days at least on standby while the Transformer seems to be peaking at a few days.
Price and Value
Here's all the prices you're going to need to know, and keep in mind these are current prices when the post is posted, not what they are when you're reading it weeks later, not a price from ebay or any nonsense like that – the 16GB TF101 slate on its own is $399 in the US or £379 in the UK; the 32GB model is $499 or £429 respectively. These are prices for the wifi-only version, a 3G-enabled version coming some months down the line, so says ASUS.
How much is that keyboard dock? It's $149 in the USA, or if you've in the UK and purchase the smaller slate, you can get the dock for just £50 more. How does this compare to the tablet's competitors? How about the WiFi-only Motorola XOOM (with 32GB of storage) at $589.99? How about the iPad at $500? ASUS definitely has a competitor here, if only in that extra hundred bucks that people are seeing as very enticing at a glance.
Wrap-Up
What you're dealing with here is a full-fledged Android 3.0 Honeycomb tablet with the added encouragement to use of a keyboard that turns the device into a legitimate netback and a collection of apps that aren't just bloatware – they're helpful and well placed. As Davies notes: "Being able to remotely log into our home computer and access files there, as well as not only review but create and edit documents on the ASUS left us feeling a whole lot more confident about leaving our laptop at home."
Davies also says that this is the best Android tablet on the market right now. Until I've got that bad mother in my hands here I can't confirm nor deny that subjective claim, but as I do trust D implicitly: XOOM, G-Slate, Galaxy Tab, and even iPad, you'd better watch your back. Will it be able to compete with the ultra-fashionability of the incoming Galaxy Tab 8.9 and 10.1, or the pen stylus and again, great looks of the HTC Flyer, and all of their custom UIs? That shall only be known on the day!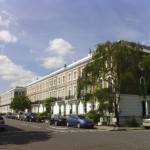 )
Pocket Legends limited time content now free for good
Posted: 03 May 2011 10:46 AM PDT
You may remember when we reported that last month that SpaceTime Studios was celebrating their anniversary with limited time goodies. Well, they've decided to top that with all premium, limited time content being free … forever. WOW. That's not a small thing. The free content promotion for Pocket Legends also includes Sandstone Caves, the recent update that included new towns and collectible armor.
The premium content, which has normally been accessed through an in-app purchase, is as follows:
* Balefort Castle
* Fathom Crypts
* The Lost Expedition
* The Ancient Swamps
* Balefort Sewers
* The Alien Oasis Trilogy
The gates are wide open and users don't have to make any purchases for them. So if you've been hesitating on trying out the game, there's no better time like the present! HAPPY BIRTHDAY Spacetime! Now, where's the cake?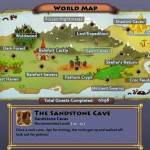 [via DroidGamers]
)
Google Nexus One gets new Gingerbread update
Posted: 03 May 2011 10:19 AM PDT
Google is in the process of updating the Nexus One over the air with Gingerbread Android 2.3.4. The update doesn't have everything other 2.3.4 users will enjoy, however. Since the Nexus One has no forward facing video camera, Video Chat over Google Talk, which we reported here, is unavailable. But there's other noticeable tweaks including bug fixes for phone shut downs, WiFi connectivity, GPS accuracy, and battery life. Users can wait until the update reaches them, or they can do a manual update. Here's how …
To update your Nexus One manually, download the update directly from Google. Then, rename the file to "update.zip." Copy the update to the microSD card in the Nexus One. Before inserting the card, shut down your phone. Insert the card and turn on the Nexus One while holding down the trackball. This will put the Nexus One into a menu screen where you can select Bootloader.
After Bootloader is selected, the next screen will offer Recovery mode. Choose that. Your Nexus One will reboot and begin the update process (you'll know because of the Android Robot Exclaimation point icon). You'll want to press the volume up and power button at the same time here. It may take a few tries before you get it to reach the next step, which is to choose "Apply sdcard:update.zip." Once done, the Nexus One will complete the update and you're all Gingy!
)
Twitter buys Tweetdeck for up to $50 mill
Posted: 03 May 2011 09:29 AM PDT
One true way to clear out the competition, is to buy it all up. And sometimes, buying one company can prevent a cornering of the market. That looks to be what Twitter has done with Tweetdeck by snatching the alternative micro-blog out of the hands of UberMedia with a bid of $40-50 million dollars.
Back in February, there were reports that UberMedia properties were acquiring TweetDeck for around $30 million. But Twitter, not to be undone, dove in the deep in with both feet and a very quiet counter offer that TweetDeck couldn't refuse.
TweetDeck is a Twitter Client that is based on Adobe Air and uses a unique multi column display to manage a user's Twitter Feed. This enabled users to manage what can be an overwhelming amount of "tweets" coming in realtime. Two other Twitter clients, EchoFon and UberTwitter had been acquired by UberMedia at the time and UberMedia had set it sights on TweetDeck in an effort to gobble up more real estate. So clearly, Twitter had to make a bold move to prevent their core business from being cornered out from under them. By securing the acquisition of TweetDeck, Twitter has denied UberMedia dominance in the TwitterSphere.
Back in February,we reported that Twitter had suspended UberMedia properties from the Twitter API for violation of privacy and trademark infringements. And although Tweetdeck wasn't part of that suspension, UberMedia had been trying to acquire it at the time. If UberMedia had been allowed to gobble up TweetDeck, it would've been more powerful and far more difficult to keep in line with Twitter's terms of service. The acquisition by Twitter could keep UberMedia in check. Or at the very least, send a very strong message who's game it really is.
[via SlashGear]
)
Viewsonic Viewpad 10 gets Android update
Posted: 03 May 2011 07:53 AM PDT
All Android users get excited on upgrade day for their device. New updates to newer versions of the Android OS bring with them all sorts of new features and bug fixes that will make devices work better. If you are a Viewsonic ViewPad 10 user today is your upgrade day with the little tablet jumping from Android 1.6 up to Android 2.2.
The update to Android 2.2 makes this tablet even more appealing to shoppers looking for a new tablet, granted the OS still isn't as cool at Android 3.0. The upside to getting the Viewpad 10 is that the tablet it's also capable of dual booting Windows as well so you can have the best of both operating systems. How many Viewpad 10 owners have already applied the update?
If you missed this tablet and are in the market now that it is up to 2.2, the specifications are below. The tablet has a 10-inch screen with 1024 x 600 resolution. The processor is a 1.66GHz unit with 2GB of total memory and it connects to networks with WiFi. The tablet also has Bluetooth, a 1.3MP front camera for video chat and lots more.
[via Phandroid]
)
RIM demos Android apps on BlackBerry PlayBook [Video] [Updated]
Posted: 03 May 2011 07:36 AM PDT
RIM has demonstrated Android apps running on the BlackBerry PlayBook, the company's strategy for significantly boosting the number of titles available for the QNX tablet later in 2011, and giving Android developers another outlet for their coding wares. Demonstrating the functionality at BlackBerry World 2011 this morning – in an event that also bizarrely saw Microsoft CEO Steve Ballmer take to the stage – RIM confirmed that gestures on the PlayBook would be mapped to the various Android button-presses.
Each app will run in its own virtual machine, loading from the standard file rather than any sort of recompiled binary. To the user, it will be completely seamless: they will simply have Android app shortcuts mixed in with native BlackBerry app shortcuts.
As for distribution, rather than putting the Android Market onto the PlayBook, RIM will be distributing titles through its existing App World. Developers will have to submit their titles to RIM for approval, independent from Google's approval process.
Video via Ewan MacLeod
Update: CrackBerry has another demo video:
)
Wireless Tether no longer available for Android users?
Posted: 03 May 2011 04:37 AM PDT
There is some rumors floating around that Verizon might be looking to block a popular wireless tethering app from the market. Apparently, Droid-life received a tip that Verizon was looking to squash the Wireless Tether app and then the publication started to look into that rumor. What the gang found was that, in fact, the Wireless Tether app wasn't available from any of the phones it tested with.
Wireless Tether is listed on the market, but as you can see in the image above the list of devices that can't use the app is huge. That is most of the popular Android smartphones that are unable to get the app. I think we can assume that what is going on; here is Verizon attempting to crack down on unofficial tethering in an effort to charge for official tethering and cut down on network use.
AT&T has done this with the iPhone and has texted users to warn those using cracks to tether that they will be charged $25 monthly for using tethering. Once one carrier makes a move like this you can bet that others will follow. I would be surprised if all carriers aren't moving to block unofficial tethering in short order. The Wireless Tether app is reportedly unavailable form devices on both AT&T and Verizon. Any other big mobile users who can find and use the app let us know.
[via Droid-Life]
)
Asus Eee Pad Transformer production limited to only 10k units monthly
Posted: 03 May 2011 03:21 AM PDT
The Eee Pad Transformer officially hit the market around the world late last month. We mentioned then that there were not many of the tablets in stock, especially in the US, with the launch mainly focusing on Europe. The available units were sold quickly at most of the retailers in the US, and many people were probably wondering exactly why the supply of the tablet was so low. Some may have figured that Asus was just taking it slow with their tablet to see what the demand was and perhaps to keep the demand for the tablet up.
Apparently, that isn't the case. Netbooknews cites sources that claim that Asus is facing massive shortages of required hardware to build the Transformer and that shortage is only allowing the tablet to be built in very small quantities. Exactly what component is so limited is unknown at this point. However, it appears that it's not a matter of the parts simply going to other companies, but rather the parts simply aren't available at any price.
The limitations placed on Asus by parts shortages are reportedly limiting Asus to making a mere 10,000 Transformer tablets each month. Asus would like to be making 300,000 tablets per month. The sources claim that the bottlenecks are expected to last until mid-June. I don't think it would surprise anyone to find out that ht shortages are due to the disaster in Japan. If you want a Transformer, buy it while you can, when you can. I expect prices of the available units might push up if demand remains high.
[via Netbooknews]
)
Android Ice Cream Sandwich Confirmed [Even More For Real This Time]
Posted: 02 May 2011 09:59 PM PDT
You know how all the bigtime Android iterations are named after desserts? Do you also see how the titles of these deserts have been released in alphabetical order? These Android titles go like so: Cupcake, Donut, Eclair, Froyo, Gingerbread, and Honeycomb. This last version is the first tablet-specific version of Android and should, based on what we know at the moment, be considered as being developed aside from the main Android bloodline. That said, the next version's name has been "leaked" by a Google developer by the name of Romain Guy: Ice Cream Sandwich.
See, I TOLD YOU man, I TOLD YOU. Actually Andy Rubin told you (sort of) back in January of this year in a conversation with Jason Kincaid. Have a look at that old post and continue on to the following: a code issue inside the subject of Gradients in Honeycomb. In this short and sweet conversation, official Android worker Romain Guy notes the following: "A bug fix will be provided in Ice Cream Sandwich."
This changes everything! Actually it doesn't really change anything, but it's fun to know that the version of Android that will make some big strides to combine both versions of Android now has a sandwichy name. As Eric Schmidt said back at Mobile World Congress 2011: "We have OS called gingerbread for phones, we have an OS being previewed now for tablets called Honeycomb. The two of them… you can imagine the follow up will start with an I, be named after dessert, and will combine these two."
Tasty enough? Totally tasty. Then of course there's the most empirical evidence of all: if there were to be a giant Froyo sculpture out in front of the Googleplex and there were to be a giant dish of Ice Cream, there would be some confusion. If the Ice Cream is a big sandwich instead, all of that confusion just melts away like the tasty, tasty treat it is. ALSO, the hero image in this post comes from Google circa 2006. Still yummy.
[via TIMN]
)
T-Mobile G2x Android 2.3 Gingerbread Preview
Posted: 02 May 2011 05:38 PM PDT
Well what do you know? Looks like someone got their hands on an early build of Android 2.3 Gingerbread for T-Mobile's G2x. It's Chris Ziegler of This is My Next and by the looks of it, there's not a whole heck of a lot of surprises, but increased enjoyability nonetheless. Have a look and let us know if you'll be backing out of Cyanogen long enough to get yourself the official real deal Gingerbread when the time comes.
As you may already be aware, the G2x comes stocked with Android 2.2 Froyo in a vanilla flavoring. This tasty combination means that aside from a few apps here and there, this version of Android is in the original Google-made state. There's no custom user interface sitting on top of it – you know what that means? It means a much easier path to getting an update to the next version of Android. This means that the device will have Android 2.3 Gingerbread sooner than later.
Now you're already essentially able to get Gingerbread if you're the hacking type by heading over to the CyanogenMod 7 for G2x post from a few days ago. If you're into the real deal from Google, do press on:
Factoids gleaned from Ziegler at TIMN:
• This update will be Android 2.3.3, not Android 2.3.4 with Google Talk Video Calling.
• Scrolling and touch sensitivity appear to be notably improved.
• Gingerbread keyboard, improved text highlighting
• No Tags app, Nexus S Gingerbread system sounds not present
• Gingerbread UI in menus, status bar, dialer, and in glow at the end of lists – buzz!
• Stock Gingerbread camera app (replacing LG's custom Froyo camera app)
So yeah, not much you wouldn't expect, but it's Gingerbread! And that means quality tasty treats. Have a look below at a couple screen shots also from Ziegler:
[via This is my Next]
)
Android Community XOOM Giveaway FINAL WINNER
Posted: 02 May 2011 04:14 PM PDT
Behold our final winner! His name is Ronald Kreger and he is one lucky dude! According to his entry text, he currently has a Droid X which he judges to have a horrible graphics card, and he wants a better one. Why, it just so happens to be that his randomly chosen winning entry will get him exactly that – and it's a double down! Kreger you've got 24 hours to contact yours truly and turn that Android frown upside down with a wifi-only XOOM – so many possibilities, and now they'll all be yours!
That essentially does it for our biggest fattest Android tablet contest yet, as it's only Kreger left to close the loop of three tablets we've given away thus far. However, there has been a discrepancy in the choosing of a particular winner over on SlashGear, resulting in no less than one more freed up XOOM tablet available for you to win! Try your luck and click to win! These all come from the same box, I've got them all sitting right here beside my office chair.
That said, these devices were provided by our good pals at NVIDIA. From the goodness of their own hearts they decided to grant us, and therefor you, a whole pile of these tablets (five total) so that we could have a sweet contest. So if you've played, plan on continuing to play, or were one of the lucky 4 to win so far, give em a digital high five! Also make sure to check out our NVIDIA portal to see all sorts of sweet Tegra 2 games that you'll be wanting to play once they're released unto the market. They're totally freaking sweet!
)
ASUS Eee Pad Transformer $399 at Target [UPDATE: Now $40 Cheaper!]
Posted: 02 May 2011 02:44 PM PDT
The Asus Eee Pad Transformer has showed up on Target's website, at the low low price of $399. This is the 10.1″ tablet with 16GB hard drive, and 1GB memory. This market-defeating price is lower than the competition and the product is just as good as the competition – at least that's what they're hoping you'll think! This slate has been causing quite a stir, what with running Honeycomb, sporting a dual core, and having a great build quality – having the Asus A500 on hand right this moment we can say right now that a more fashionable cousin would be right up our alley, and the Transformer fits that bill like no other. Target, here we come!
As of this writing, the price is no longer showing up on the product page, located here. The site simply states that the tablet is out of stock. All this means is that the Transformer will soon be in stock, but that you cannot purchase it right this moment, no matter how hard you try.
Our main European Chris Davies is sure to see this sassy monster before anyone here gets a tap – and he'll be shooting that monstrous review out soon, if I'm not mistaken. Grab hold of this beast double-clawed before you're left out in the cold, before it even launches! Keep your eyes peeled and your nose ground out to Android Community for more tips on when the Transformer will be available everywhere!
BONUS as our good pal Artem over at Android Police lets us know, there's a super secret $40 off coupon out there right now by the name of TCA27BAR. If you enter this in whilst checking out, poof! Fourty dollars back in your pocket. But there's a catch – Target's supply of Transformers is backordered 2 to 4 weeks. That's if you use the coupon or not. The same goes for Amazon whose supply is again, powered by Target. Thusly, this is probably going to be your best bet in the states. Got a better one? Send it in!
)
Acer Iconia Tab A500 deal at Best Buy
Posted: 02 May 2011 02:19 PM PDT
Best Buy is featuring the Acer Iconia Tab A500 in their weekly sales circular and at a pretty good price, too. The Android 3.0 Honeycomb tablet is on sale for just under $450, cheaper than Motorola's XOOM, which is selling for around $600, WiFi only. It's also available now at that price, while the slightly cheaper EeePad Transformer (at $400) won't be out for another few weeks. And with our earlier report that users can root the Iconia (with a step by step guide included), the time is ripe to ask the question … why wait?
Specs on the Iconia A500 include a 10.1 inch screen with 1280×800 resolution. It's powered by a dual core 1Ghz processor running Android 3.0 Honeycomb. Storage wise, the A500 sports 1 GB of RAM and 16GB of external storage via the microSD slot. And the A500 has dual cameras – a front facing 2MP model for video chat, as well as a rear facing 5MP. And of course, it has all the usual WiFi and Bluetooth capability.
Now of course, it doesn't have the nifty the keyboard dock with extra battery like the Transformer. But you can't have everything. The Iconia, however, is shipping now, and Best Buy looks to move them at that price. And you know the old saying … he who hesitates is lost.
[via Wireless Goodness]
)
Samsung Galaxy Pro (GT-B7510) Hands-On in the Netherlands
Posted: 02 May 2011 02:10 PM PDT
Sometimes you've got to go all the way to the Netherlands just to get a peek at an Android devices. That's what's going on right here with the Samsung Galaxy Pro, a Samsung device running Android that I'm sure you'll find quite unique. It's certainly not going to win any speed races, and the camera on the back is a whopping 3 megapixels, but look at those big fat keys! A bigger flatter more fat Android has never been seen!
This phone is running a bit of the ol' TouchWiz 3.0, has a full QUERTY keyboard, and by the looks of it, has the same textured Samsung battery cover as on the soon-to-be-released Galaxy S II. Fashionable! The fellow over in the Netherlands checking this phone out noted that it feels "good in the hand" and that it's "light and thin." The touchscreen display is longer than it is tall, and the four Android-centric buttons sit right between the keyboard and the display.
The keys are all raised and balloon-like so typing is "a joy." This device has 320 x 240 pixel resolution on a 2.8 inch screen. That means it's pretty low. Furthermore, the screen only supports single-touch. And it comes with a 2GB microSD card! Convinced you want it? Yeah me either. I love the chassis, but have basically no faith in the innards – these feelings might be evidence enough to show why you're not seeing it saturate the USA.
[via Sam Firmware]
)
Angry Birds RIO gets an update next week
Posted: 02 May 2011 01:22 PM PDT
Rovio has reported on their Facebook page that Angry Birds is getting an update this week. The update, whatever comes after "Jungle Escape," will unlock some sweet new features including "marmoset mauling action" and it'll have many "juicy secrets" to discover. The update is being released a little later than expected, much to the chagrin of gamers who have been chomping at the bit and complaining about it's slipped release date. But they can rejoice that it will be followed by three more chapters of the Angry Birds Rio game to be released on or about July, October, and November of 2011.
Squawk! Hold on to your hats, people: the first update for Angry Birds Rio lands next week!," said it's Facebook Page. "Get ready for more marmoset-mauling action and more juicy secrets to discover. Did you already find all the Golden Pineapples and Bananas?
The first chapter, released back in March, was called Smuggler's Den and introduced gamers to the bird characters Blu and Jewel from the 20th Century Fox film RIO. Blu is a rare Macaw who lives in a bookstore in Minnesota. When scientists learn there's another Macaw spotted in South America that's female, Blu gets sent down south to meet her and let nature take it's course. But both are kidnapped by poachers seeking to make a fortune on the rare birds.
The game is a natural spin off of Angry Birds, as our poultry are kidnapped along with Blu and Jewel and not only escape, but they will seek vengeance in classic Angry Birds fashion on poachers who have captured their rare brethren! Chapter Two, Jungle Escape will take the next step as gamers will get exposed to new environments and set pieces from the film, and there may also be a dreaded Black Bird, ready to wreck any smuggler's day. There's also another new Boomerang Bird who will loop back around just when you think you've missed the mark. And as with Chapter one, Gamers can also collect golden fruit, area trophies, and three star bonuses hidden like juicy little Easter eggs all over the game.
Angry Birds Rio Jungle Attack will be available at the Amazon App Store for Android starting next week – with your everyday average Android Marketplace release surely soon to follow.
)
Samsung Galaxy S Wifi 4.0 and Galaxy S Wifi 5.0 Official
Posted: 02 May 2011 01:02 PM PDT
Today there's one big fat announcement coming from Samsung on two new fabulous additions to their massively-successful Galaxy S line. What'll it be? Something gigantic? Something tiny and thin? How about a little of both, and without any network connection? Sounds intriguing! How about if we tell you that the two devices announced in this post have no plans for release in the USA whatsoever? A terrifying prospect to be sure! What ever will we use to stopper the hunger for such a unique device?
What you're looking at here is two different size screens on two different devices with very similar guts. First there's the Samsung Galaxy S Wifi 4.0, this letting you know that the device is 4-inch, it's resolution being 800 x 480 pixels, and its name being WVGA Super Clear LCD. The other version is 5.0 and has a slightly different situation going on – 5-inch, WVGA TFT LCD, and 800 x 480 pixel resolution again. Does that alone let you know which display is the superior one? It should!
Inside both devices have Android 2.2 Froyo, work with a 1GHz processor, and have 3.2-megapixel cameras on the back – 5.0 has an LED flash while 4.0 does not, and both have a VGA camera on the front. Both of these devices have the ability to play MP3, WMA9, Ogg, Flac, AAC, both have a 3.5mm headphone jack and stereo speaker, and both feature Stereo FM Radio. Both devices have GPS, and both work on Wifi 802.11 (b/g/n). Both have 8 / 16 GB + microSD (up to 32GB), and then the differences start flowing in. While the 4.0 version of this device has an Accelerometer, Digital Compass, Proximity, and Light sensor, the 5.0 version only has an Accelerometer and a Digital Compass. The larger of the two devices has a 2,500mAh battery in it, and the smaller of the two has a 1200mAh.
Time to grab em, or is the non-carrier mobile device ready to go the way of the dinosaur? Let the Wifi be your guide. Check out the full press release below.
Samsung Launches GALAXY S WiFi 4.0 and 5.0:

Smart Mobile Entertainment

Two different sizes combine greater entertainment opportunities with smartphone-like innovation and app experiences

SEOUL, May 2, 2011 – Samsung Electronics Co. Ltd., a leading provider of Smart Mobile Devices, today launched GALAXY S WiFi 4.0 and a fresh addition to its smart player portfolio, the GALAXY S WiFi 5.0.

Each featuring 4" and 5" screen-sizes and delivering the powerful application experiences as the original GALAXY S, the two versions give users an unrivalled entertainment experience through a clear display, a swift 1GHz processor and the Android™ 2.2 "Froyo" platform. The GALAXY S WiFi 4.0 will be first available in Russia and will be gradually rolled out in other countries. The GALAXY S WiFi 5.0 will be first available in Switzerland.

"With the GALAXY S WiFi 4.0 and 5.0 we're delivering a rich, immersive experience for multimedia enthusiasts." said JK Shin, President and Head of Samsung's Mobile Communications Business. "A large, high-quality screen, a world of fun and useful applications and great communications services make this a powerhouse device at an affordable price.

The GALAXY S WiFi 4.0 and 5.0 will deliver all the rich smartphone experiences of the GALAXY S smartphone. With video communications via VoIP services and rich video and music entertainment with multi-codec support, the Samsung GALAXY S WiFi 4.0 and 5.0 will keep you constantly entertained.

Stunning Performance, Powerful Features

Key Features of the GALAXY S WiFi 4.0 and 5.0 include:

• Display: The clear display makes web surfing and multimedia viewing a joy. Keep your lifestyle mobile – enjoy movies, your favourite TV shows, photos and web-browsing anywhere. Samsung's latest mDNIe image engine technology ensures that video and images look stunning.
• Android™ 2.2 "Froyo": The GALAXY S WiFi 4.0 and 5.0 feature the Froyo operating system, with a possibility to upgrade to 2.3 Gingerbread.
• Application Customization: With access to over 150,000 apps available on Android Market™, the Samsung GALAXY S WiFi 4.0 and 5.0 are fully customizable smart devices. Integrated GPS support further expands the capabilities of the device, letting you benefit from Google's map services and directory applications.
• Google Mobile Services: Enjoy premium Google™ services such as Gmail™, Google Talk™ and YouTube™. Utilize voice recognition technology to search with Google faster than ever on the Internet. Stay plugged into the world with premier Google applications.
• Samsung Social Hub: Your entire social life in your hand. Simultaneously post messages and pictures on Flickr, Facebook, and Twitter using Samsung's Social Hub. The integrated address book provides the ultimate command & control station for the most popular SNS services. Synchronize your personal calendar with friends, family, and the latest events.
• VoIP Voice & Video Calls: The GALAXY S WiFi 4.0 and 5.0 utilize cost-effective video and voice communications services. The Qik application allows video chat which can be shared over social network services.
• HD Video & Images: A camera lets you shoot and share your life, capturing high-quality video or still images. The Samsung GALAXY S WiFi 4.0 and 5.0 support DivX HD, allowing high-definition video playback; Support for various codec standards including MPEG4, H264, DivX, XviD, WMV codecs ensures you can enjoy huge catalogues of content from all over the web.
• Audio excellence: The Samsung GALAXY S WiFi 4.0 and 5.0 "Smart Player" put entertainment at its core, designed to deliver the best possible audio and video experience. Samsung SoundAlive™ technology provides unrivalled sound quality, with deeper bass and greater tone articulation.
• Enhanced Memory Capability: Packed with generous 8/16 GB memory, plus mircoSD slot and powered by a powerful 1GHz for an industry leading performance, the GALAXY S WiFi 4.0 and 5.0 are equipped to handle any user demand.
)
HTC EVO 3D Available Today on Pre-Order, but it is a SECRET!
Posted: 02 May 2011 12:38 PM PDT
Don't tell anybody! There's a note being passed around that we just happen to have text from, one that's telling all the employees at Best Buy Mobile – aka the most fun part of the whole store, that they're able to speak of this pre-order only to people who ask about it specifically. If you say you might want to check out a different phone, you're out of luck! Have a look below at how you can reserve your HTC EVO 3D at a Best Buy today, and keep it a secret!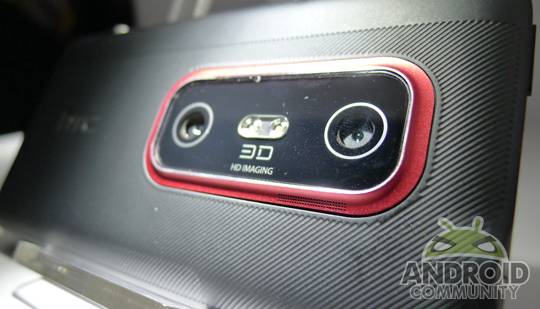 Have a peek here at the text from this infamous note supposedly sent out to Best Buy employees. In it, you'll find that not only are they not allowed to speak of the pre-order unless someone asks about the EVO 3D and ONLY the EVO 3D, they mention that staff is not allowed to speak about blogs. No blogs because they are unreliable and should be shot on the spot! You evil blogs, how dare you interfere with Best Buy's business!
Are Customers Asking for the Sprint EVO 3D?

Although dates and details are very limited on this device, there are some customers willing to wait. As always, we encourage customers to choose from Best Buy Mobile's phenomenal phone selection and pair it with the Buy Back program. However, we realize some customers either aren't ready to upgrade or are willing to wait until the unconfirmed launch date. Therefore…we are "quietly" opening the Sprint EVO 3D pre-sale (SKU 2612225), starting this Monday, May 2.

What CAN we say: The HTC EVO 3D, the first glasses-free 3D 4G device, is coming "this summer" to Best Buy.

What CAN'T we say: Anything from the blogs or unofficial sources. Much of this is unreliable and could mislead customers. Inevitably, customers will find this information and it is acceptable to be aware of it, but do not share said information with customers as factual.

What CAN we do: Starting May 2, Best Buy Mobile will begin reserving product through the pre-sale process. Click here for the generic flyer.

What CAN'T we do: Do NOT actively promote this pre-sale until it's formally announced. Do NOT create signage and drive customers towards this pre-sale. This is meant to capture only those customers coming into our stores inquiring about the EVO 3D who otherwise are not purchasing another phone today. In other words, if a customer asks, you can tell him or her about the pre-sale. Otherwise, mum's the word.
That text is pretty clear, is it not? Now I suppose you'd like more info on the actual device, yes? Why don't you have a look at our hands-on with the device. Or perhaps super secrets are really enticing to you today? In that case, you're going to want to head back to our giant flopper: HTC EVO 3D Features Micro-USB Port with HDMI Capability. Have a peek at an Accessories Rundown and even check out how thick the EVO 3D is compared to the HTC ThunderBolt. Yippee!
)
Coupons coming to Android handsets via NFC
Posted: 02 May 2011 12:17 PM PDT
French company Ingencio is working with Google to develop a sales coupon service which would deliver special offers to smartphone users via near field communications. The service, would send coupons to a user's phone as they shop and automatically deduct the coupon from a related purchase upon checkout. Initially, Payments would still be made the old fashioned way, by either cash, check or charge.
"Google wants a system where, when you enter a shop or supermarket, for example, you receive a special offer on your phone," said CEO Philippe Lazare.
According to Lazare, Google doesn't seem to have plans to process payments via NFC, however. But that could change as the technology evolves. Already, we've reported that Google is at work on mobile phone payment registers. But that technology is only in it's infancy, so Google is looking to diversify in NFC and focus on product offers and advertising in the interim.
Near Field Communications is a recent addition to the Android platform, which provides not only for advertising and coupons, but also payments to NFC supported registers. Google is already testing their system in New York and San Francisco, and is working with CitiGroup and Mastercard for an NFC payment system for later in 2011. Meantime, there are several NFC Apps available in the Android Marketplace. And with competitors like AT&T, Verizon, and others looking for their share of the NFC pie, it's only a matter of time before a cashless society is truly a reality.
[via RedWriteWeb]
)
Samsung Galaxy Tab 8.9 Hands-On in Germany
Posted: 02 May 2011 12:11 PM PDT
It appears that our Android pals in Deutschland have gotten their hands on the yet to be release Samsung Galaxy Tab 8.9, one of two new tablets announced back at CTIA 2011 (we where there!) but without working units (we got to see the dummies!) We also got to see a working version of the Android 3.0 Honeycomb with TouchWiz overlay on a different test-unit tablet that same faithful day – what NewGadgetsDE has for the world now is no less than those two elements combined – and in a white-backed unit!

Have a look at the images of this ultra-sleek 9.09 x 6.21 x 0.34-inch (230.9 x 157.8 x 8.6-mm) tablet, noting that it's hella light at 16.58 oz (470 g) and holds in its guts a dual-core 1GHz chipset and an 8.9-inch 1280 x 800 pixel display. It's completely lovely, and even though I've not personally seen this fully working unit, I can tell you that the UI is tight and the physical device is utterly excellent to behold and be held. Take a look here at a video of the unit working in DE:
Hands-On in Germany with NewGadgetsDE
And take a peek at the gallery of images DE photographed (one of them next to an iPhone 4 for some odd reason,) and behold the whiteness of it all. After (or before) that, take a peek at both our hands-on video for the hardware and our hands-on with the software. Love em all!
Next take a look at two of our classiest videos to date – one with yours truly looking like a newb showing off the newest Galaxy Tab 8.9 and 10.1 tablets, the other showing off the TouchWiz UX for Honeycomb. By your powers combined!
Galaxy Tab 10.1 and Galaxy Tab 8.9 at CTIA 2011
Samsung TouchWiz UX for Honeycomb
[via NewGadgetsDE]
)
AT&T/Samsung "Special Annoucement" May 5
Posted: 02 May 2011 11:51 AM PDT
We just got an invite to the AT&T/Samsung event being held on May 5th from 4-6pm. They will be making a "special announcement", and will be featuring product demos and executive remarks. Hmmm. Could it be the Samsung Infuse which was announced at CTIA 2011? Not sure what the news will be, but we will be reporting on it live right here.



Back when the Infuse was first announced, we didn't know much about the Super AMOLED screen. But now that we've seen it on the Galaxy S II, we know how stunning it is. So seeing it on another device is pretty exciting. Keep an eye out right here on Android Community on Thursday, we'll be reporting live with pictures and video on all the action at this event. If you have any speculation you'd like to share, please do so in the comments.
)
You are subscribed to email updates from Android Community
To stop receiving these emails, you may unsubscribe now.
Email delivery powered by Google
Google Inc., 20 West Kinzie, Chicago IL USA 60610